The Unofficial* Gran Toros Website.
Between 1969 and 1973, the Gran Toros series of 1/43 scale diecast metal cars were made in Italy by Mattel S.p.A., formerly known as Mebetoys. Gran Toros were part of the popular Mattel Hot Wheels series and were sold in Italy as the Sputafuoco series and in Germany as Heisse Räder Supergross. Hot Wheels were known as Ruote Brucia Pista in Italy. Some people refer to a single car from this series as a Gran Toro, a Grand Toro, a Sputafuoco, or a Grand Toros. Much of the Gran Toros history was lost. This site documents the history of Mebetoys and the Gran Toros.
Copyright © 2000 GranToros.com. All rights reserved.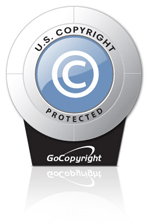 This site is registered with the Library of Congress, United States Copyright Office, in accordance with title 17, United States Code. Any use of the images, text, source code, graphics, photographs, illustrations, and translations, without the expressed written permission of GranToros.com is strictly prohibited.
*Disclaimers
*The word Hot Wheels and the Hot Wheels and Mattel logos are trademarks of Mattel Inc. They are used here for historical purposes only to document the original packaging. This site is in not affiliated with Mattel Inc. in any way.
Gran Toros Website Contents
Included in this web site is the History of Mebetoys and the Gran Toros, a definition of the Gran Toros Series, Gran Toros catalogs, a Gran Toros rarity guide, a Gran Toros wheel variation guide, the Gran Toros, Sputafuoco, and Heisse Räder Supergross race sets, as well pictures and descriptions of all the Gran Toros models. In addition this site contains pictures and descriptions of the Mebetoys series models, and Mattel Hot Wheels, Gran Toros and Mebetoys catalogs. Since the Gran Toros and Mebetoys were made in Italy by Mattel S.p.A. this site provides Italian translations of common Gran Toros and Mebetoys terms, expressions, and full translations of Italian advertisements. In addition, this site includes Hot Wheels Redlines (known as Ruote Brucia Pista in Italy) 1/64 scale models from 1968, 1969, 1970, 1971, and 1972, as well as related Mattel Redline Era toys such as Sizzlers, Rumblers, and Zowees. Finally, this site provides links to related diecast websites and lists Dealers that sell GranToros and Mebetoys Italian diecast models.
Gran Toros / Sputafuoco / Heisse Räder Supergross Models
In 1969 Mattel purchased Mebetoys. At the time the Mebetoys Series included 40 diecast car models. Soon after the purchase, the Gran Toros line was created and introduced to the North American markets. Mattel gained success with their Hot Wheels line of toys and intended to apply the same principles to the 1/43 scale Mebetoys to create the GranToros. Many Gran Toros models were remakes of Mebetoys models, with metallic paints and plastic wheels but many other models were originals. The Gran Toros were labeled as "Hot Wheels Super Racers" and followed the principles of the popular Hot Wheels line. In addition to the models themselves, Mattel created Gran Toros track so that the Gran Toros could be raced just like their 1/64 scale Hot Wheels predecessor.
Mattel issued 25 Hot Wheels Gran Toros models. These were marketed as "Gran Toros, Hot Wheels Super Racers" in North America, "Sputafuoco" in Italy, and Heisse Räder Supergross in Germany. The Hot Wheels Gran Toros models are the Ferrari CanAm, Astro II, T'rantula, Torpedo, Lamborghini Miura, Chaparral, Ford GT Mark II, Abarth 695ss, Mustang Boss 302, Alfa Romeo 33/3, Porsche Carrera 10, Ferrari 330 P4, TwinMill, Silhouette, Toyota 2000GT, Lotus Europa, Ferrari 512s, Mercedes C-111, Porsche 917, Fiat Abarth 3000 SP, Mantis, McLaren CanAm, Pantera DeTomaso, Chaparral 2J CanAm, and the Lola T-212. Each Gran Toros model has its own page containing descriptions and history of the model as well as multiple pictures from various angles.
Mebetoys Models
The Mebetoys company was created in 1959 by the Besana family (see the History page). Mattel purchased Mebetoys in 1969 and changed the name of the company to Mattel S.p.A. (Società Per Azioni) but retained the Mebetoys name and continued to market models in Europe as Mebetoys models. Indeed, Mattel S.p.A. continued to add models to the Mebetoys line up to 1980/81 when the Mebetoys name was discontinued. By 1984, the Italian Mattel diecast model production was definitely over and the former Mebetoys factory was closed.
This site contains over 100 Mebetoys models including the 1/43-scale Series Mebetoys, Serie Europa, Series Gran Super, Series Gran Toros (non-Hot Wheels versions), the 1/28-scale Series Gran Prix, and the 1/25-scale Series Gran Champions. Go to the Mebetoys Model Index for links to each individual Mebetoys diecast model page. Each Mebetoys model page contains descriptions and history of the model as well as multiple pictures from various angles.
Robots
The use of robots or other automated means to access the GranToros.com / Sputafuoco.com / Mebetoy.com / BruciaPista.com / Gran-Toros.com site without the express permission of GranToros.com is strictly prohibited. Notwithstanding the foregoing, GranToros.com permits automated access solely for the limited purpose of including content in publicly available search engines. Any other use of robots is strictly prohibited.